Each year, the reviewers here at the New Podler Review of Books pick the book (or books) which we feel are the very best independently published (or small press) works. The only other requirement we have is that the book was reviewed here on the blog during the calendar year.
Here are the winners for 2016:
Bertha Thacule:
"I chose
Madam Tulip
. Its eccentric characters and witty observations make this an immensely enjoyable contemporary mystery/thriller set among denizens of Dublin's theater, art, and entertainment worlds. Fans of the first novel will be pleased to hear that a second installment in the series,
Madam Tulip and the Knave of Hearts
, is now
available
."
Richard Abbott:
"
The Colony
, by RM Gilmour, gets my vote for 2016. It is primarily a story about travel between parallel universes, but with enough plot twists and variations that you're not always sure which way events will turn. I found the central characters compelling, and also the basic premise of why
The Colony
was there in the first place. The closing words suggest that there will be a follow-up novel at some point—I certainly hope so as I'm keen to find out what happens after the events at the close of this book."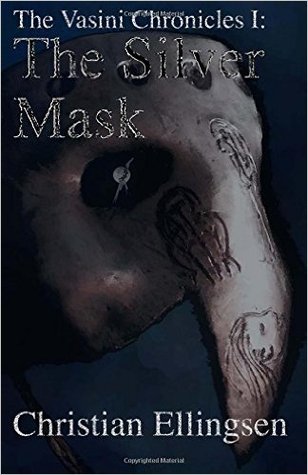 DED:
It took me a while to decide which book to pick for best of 2016. There were a few contenders, so I had to go back and revisit them all. After weighing the strengths and flaws of each, I finally reached a conclusion. My pick for best of 2016 is
The Silver Mask
by Christian Ellingsen. Yes, I was critical of the cover (I hope that Mr. Ellingsen invests in a better one), but the story was great. Ellingsen made use of a well developed cast of characters and excellent world-building to blend murder mystery, political thriller, and flintlock fantasy together to create a superb tale.
Congratulations to the winners!